Angel Bendito Tequila gives Tortilla Jo's (Patina Group) Restaurant of the Year Award
General manager Frank Moreno receives one of a kind trophy ceramic bottle of Angel Bendito Tequila Añejo for General Manager of the Year.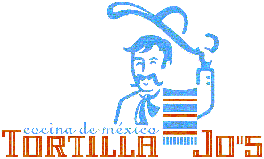 After a seven week feature of Angel Tequila at Tortilla Jo's in Downtown Disney Anaheim, the restaurant is given the title of restaurant of the year by Angel Tequila after the restaurant exceeds expected case sales for the time period. Frank Moreno, general manager at this Patina Group Restaurant, says that they have been doing these Tequila features for some years now and that the Angel Tequila feature has been "The Best Ever, we are very satisfied!"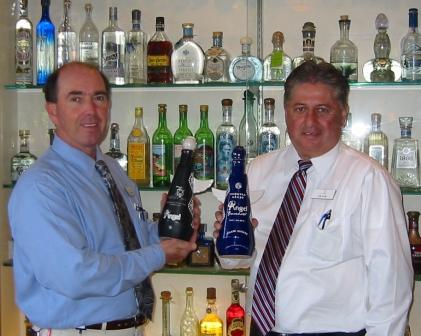 Cameron Coulson & Frank Moreno accepting the awards at Tortilla Jo's.
This event was covered by the BIN Magazine on its September'09 edition. Following you can read the complete article.