Angel Tequila at the Tasting Room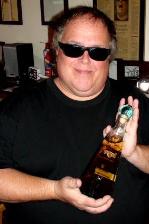 Hosted by radio personality, Tom Leykis, the Tasting Room is a nation wide radio show for men with a taste for the finer things in life.
On October'09 our Ultra Premium Angel Tequila was invited to the show. Tom loved it! Here you can listen online to the recording of the radio show.