Our Angel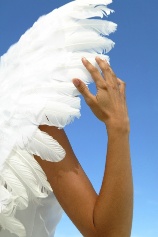 Angels are beautiful. Angels are pure. Angels reach perfection. Inspired by this idea we created Angel Bendito Tequila, an ultra premium Tequila of superior quality.
Our outstanding fashioned angel-shaped bottle was developed in a design contest hosted by our company and the Tec de Monterrey University. 36 designers competed to create the most beautiful, and innovative bottle of tequila ever made.
13 different prototypes were proposed and only one of them was chosen for our exclusive brand. Through an artisan-blown hand crafted process, this design now turns into individually made bottles, sealed with a natural cork and toped by a unique chromed halo. Besides, the labels are printed one by one with artisan serigraphy.